Welcome to Mount Dora Golf Club!
Mount Dora Golf Club is billed as "the longest 5,700 yards in Florida," which is high praise for this par 70, 88 acre challenge with both down and uphill lies, to keep the best golfers on their toes. Meanwhile, this course taps into the beauty of the Florida landscape to help rookies relax as they ease into this classic game. Mount Dora Golf Club truly gives its players the best of both worlds.
Course News
Mount Dora Golf Club is excited to have begun a multi-location project to provide some much-needed updates to the course! The work includes new Gold Teeing Areas for our Senior, Junior, and beginner players on Holes #5 and #12.
#13 Teeing Area is being split, with the forward portion moving closer to the hole for Gold and Red tee players. This new Teeing Area will be wider than the previous tee to ensure a level surface as well as more variable teeing locations.
Finally, one of the greenside bunkers on Hole #8 is being made smaller and having drainage issues addressed, while the greenside bunker on Hole #17 is having its edges softened to improve playability, as well as to address drainage issues.
Work started in early November, and the new tees are expected to be opened for play in late December or early January!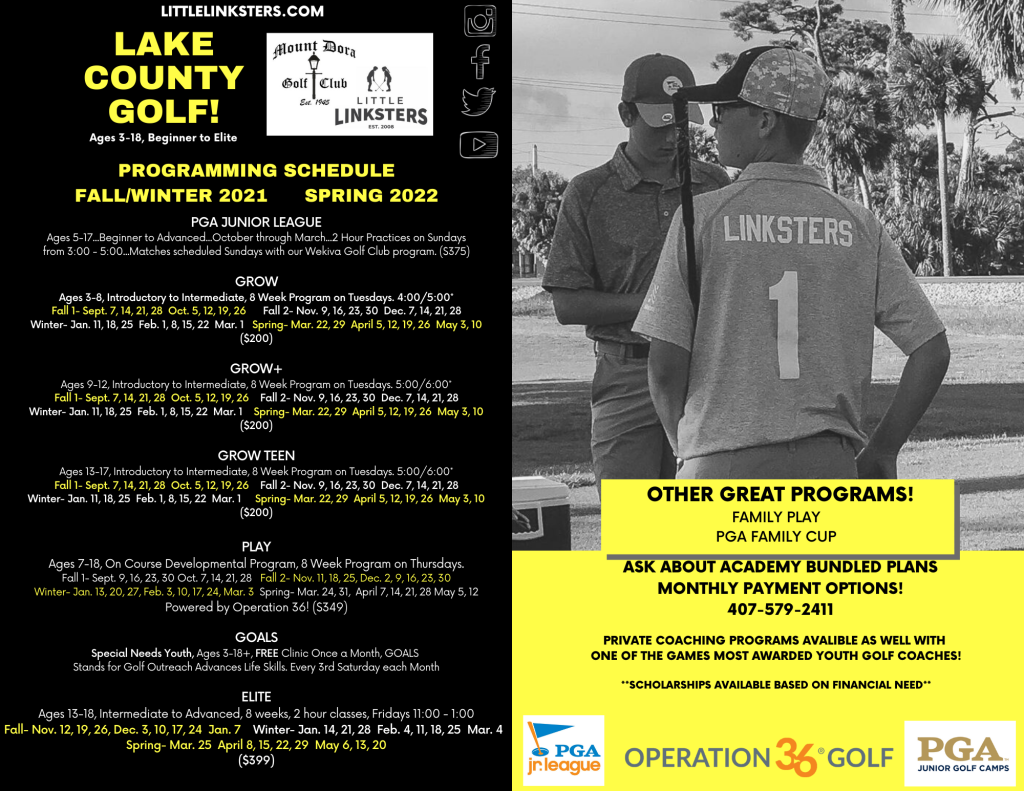 Is there a junior golfer in your life? Be sure to check out the upcoming programming with Little Linksters!
The first annual Mount Dora Golf Club Folds of Honor Summer Scramble was a huge success! With over 200 players, the event was able to raise $10,000 for the Florida Chapter of Folds of Honor! That number makes the event already the second largest charity event at Mount Dora Golf Club in its inaugural year! Congratulations to the G3 Development team, not only for being the title sponsor of the event, but also for shooting an astounding 20 under par to win the tournament!