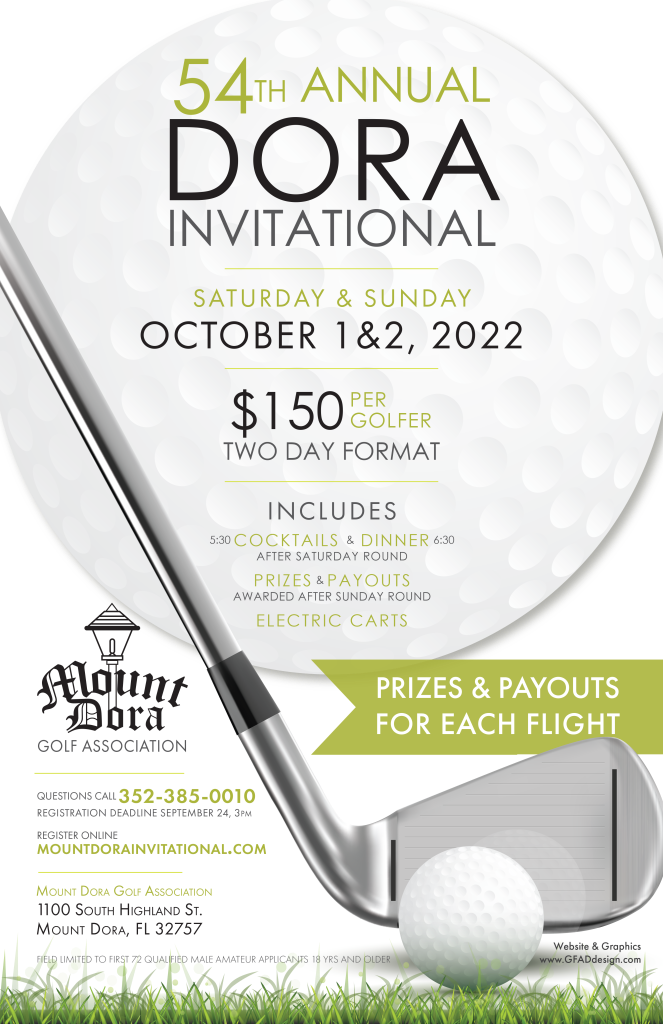 It's time for the Dora Invitational!
This year marks our 54th Invitational with spots filling up quickly! Don't delay and miss your chance to see if you have what it takes to be a CHAMPION!
Get registered now by calling the MDGA Pro Shop at (352) 385-0010 or hop on over to the
(www.mountdorainvitational.com) where you can find more information, become a sponsor, or get registered for this great event.